NIGHT VISION MULTI PURPOSE MONOCULAR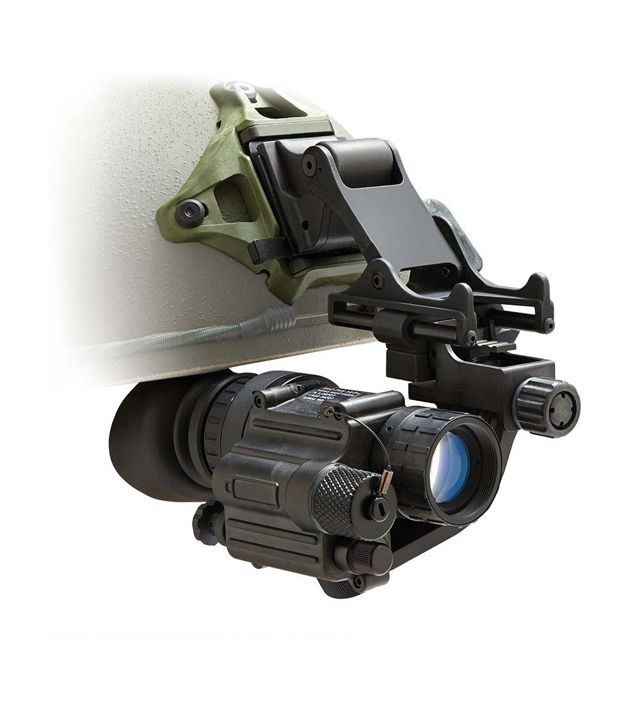 The C4INVG-14GC is the current military issue night vision goggles for the US armed forces for monatge on 5.56mm to 7.62mm small arms. It is also the preferred choice of many foreign (NATO) forces.

Lightweight, Ridged and well Balanced, C4INVG-14GC can be hand-held or worn on a head-mask for hands-free operation, NBC compatible.

C4INVG-14GC utilizes Generation II Premium or Gen III High Performance Image Intensifier Tube with integrated power supply, which provides Automatic Brightness Control (ABC) and Bright Source Protection (BSP) to guard against exposure to high levels of light.
NIGHT VISION MULTI PURPOSE BINOCULAR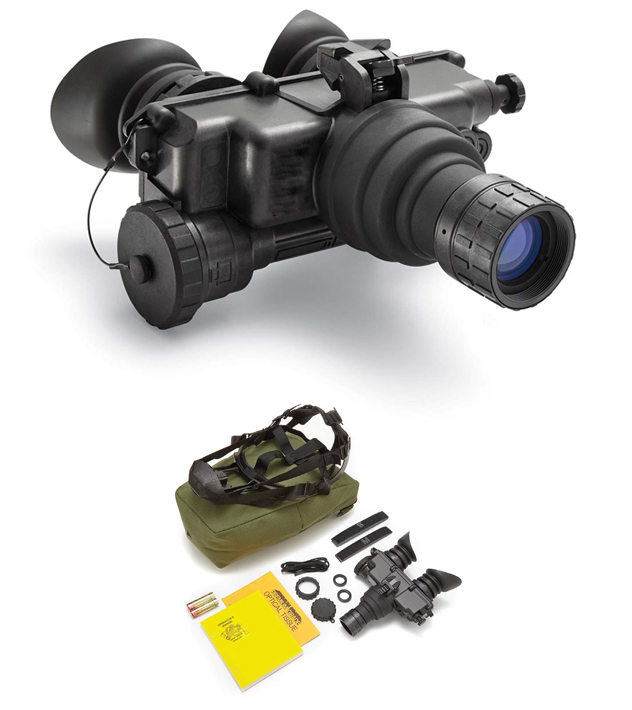 The C4IPVS-7 is the current military issue night vision goggles for the US armed forces. It is also the preferred choice of many foreign (NATO) forces.

Single Tube Night Vision Goggle. It is intended for Observation, Surveillance and Land Navigation providing increased Versatility while eliminating the need to carry multiple types of specialized equipment

Lightweight, Ridged and well Balanced, C4IPVS-7 can be hand-held or worn on a head/-face-mask for hands-free operation. In addition to a flexible Carrying case, a neck strap is provided for operators comfort.
Dual-Tube Tactical Goggles NV-DT-GO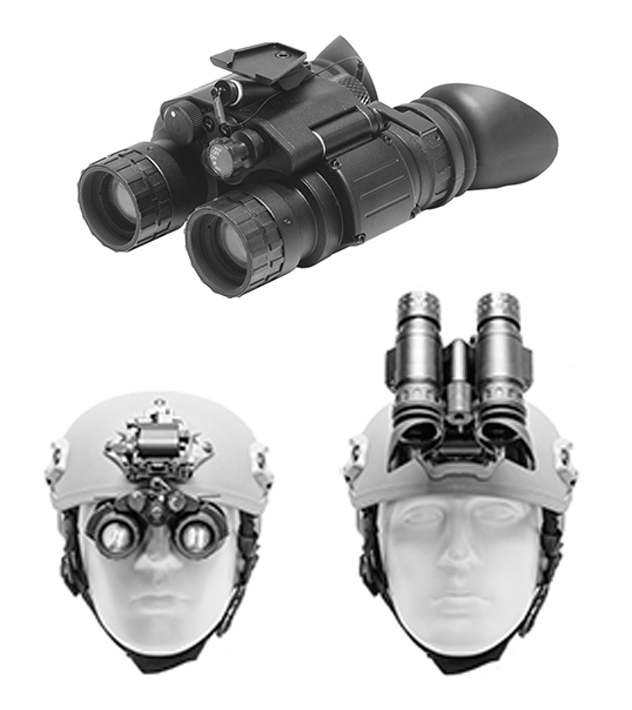 The new NV-DT-GO is a dual-tube goggle system with more ergonomic design and improved functionality. It accommodates features such as a dedicated Instant-On-IR button to quickly and momentarily engage the IR illuminator without having to operate the switch.

The connector located at the front of the unit is used to supply power from almost any power source:

External battery pack
USB power bank
12V car socket
etc.

The NV-DT-GO also offers the option of being equipped with Bayonet or Dove-Tail style brackets.
Dual-Eye Tactical Binocular Systems TB-QUAD4 Series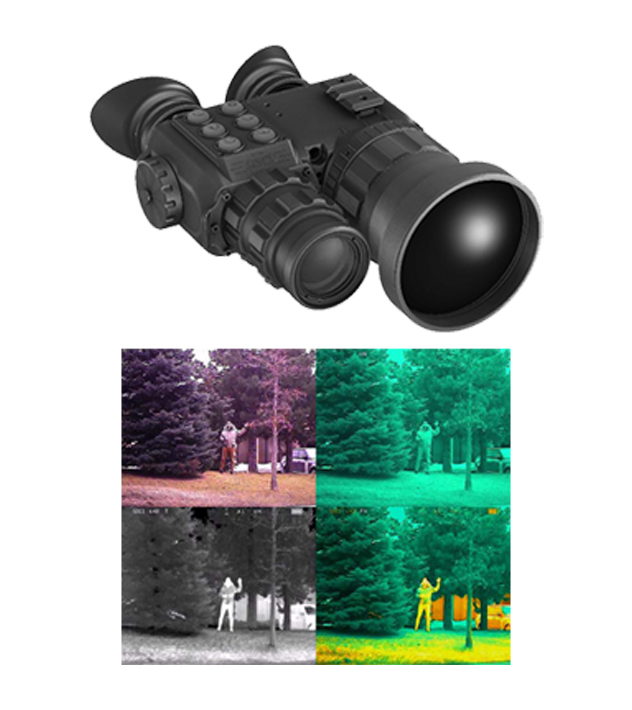 The TB-QUAD4 the series offres a dual-eye tactical binocular system with innovative fusion capabilites for long range surveillance and reconnaissance. It also includes the option capabilities of being hand-held or tripod-mounted.

TB-QUAD4 is available in three configurations with 50, 75, and 100mm objective lenses paired with matching lenses for the visible channel. Each model provides the optimal ratio of detection distance and situational awareness.
Clip-on Thermal Imager
JC-TM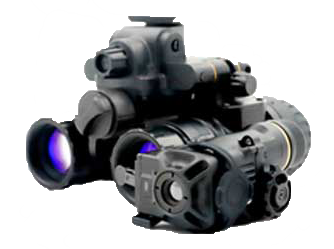 JC-TM Clip-on Thermal Imager is developed for the harsh environment that restricting the use of
I² and CCD night vision devices. As a thermal imaging enhancing attachment, it quickly upgrades your
existing device with the clip-on fusion function and multiple imaging modes. JC-TM can improve the
user's night vision awareness ability and ensure the absolute tactical advantage of prioritizing the
identification of potential targets.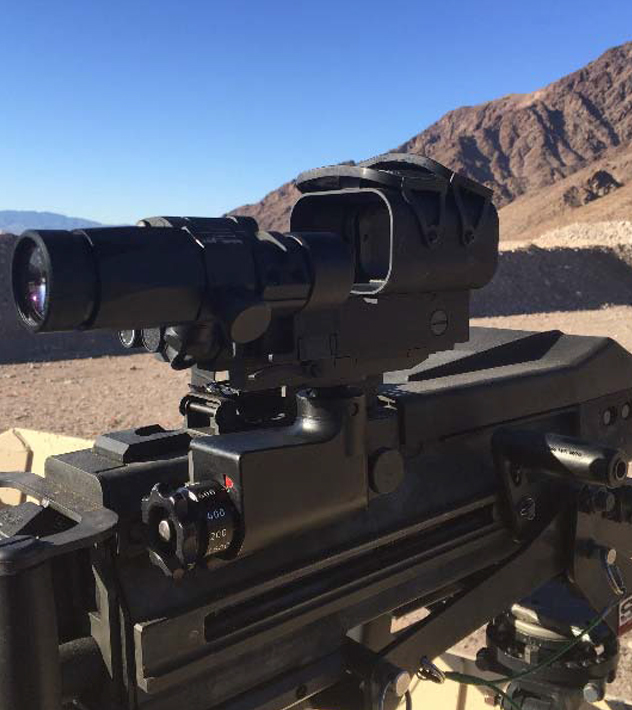 The MGS+ is designed and developed primarily for all crew-served weapons.

The MGS+ modular design allows for quick target acquisition and simplifies the shooting process-Just point & shoot.
• Easy to configure for a specific mission
• Easy to upgrade and repair
• Universal Sight –One sight for ALL crew served weapons

The MGS+ with a very large FOV which enables:
• One-Shot-One-Hit capability
• Improved Situational awareness
• Improved accuracy -reduce collateral damage concerns

With extra wide field of view, the MGS+ offers both-eyes-open shooting for both stationary and moving targets. The MGS+ reduces training time and
save ammunition !

It offers shooters pinpoint accuracy and enhances operator's confidence in the battlefield.
OK-9M COMBINED ARTILLERY OPTICAL SIGHT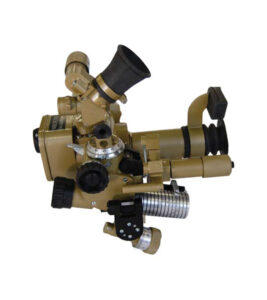 Combined Artillery Optical Sight OK-9M is designed to enable precise laying of artillery gun B10 during direct fire and from covered positions, determining the distance to the target and observation of the battlefield.

An illumination system of the reticle is included in the sight set, which enables its operation in low visibility conditions (i.e. at dusk and night).