OPTICAL & SIGHTS SYSTEMS
THERMAL SYSTEMS
NIGHT VISION MULTI PURPOSE MONOCULAR
C4I-TTA100

TERMAL ATTACHMENT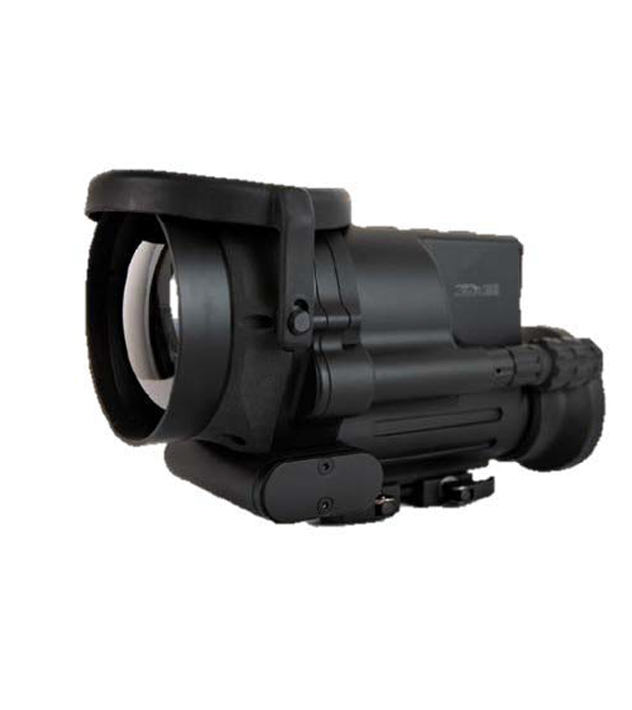 C4I-TTA 100 is an outstanding thermal imager with a great number of functions and perfect optical performance.

The C4I-TTA 100 Thermal Attachment eliminates the need to remove the day sighting equipment since the C4I-TTA 100 mounts directly in line with a standard day optical sight.

Such a combination allows the soldier to avoid re-zeroing the rifle every time the sight set up is changed, since the primary sight remains
undisturbed.
C4I-FAL1934D

THERMAL FUSION HOLOSIGHT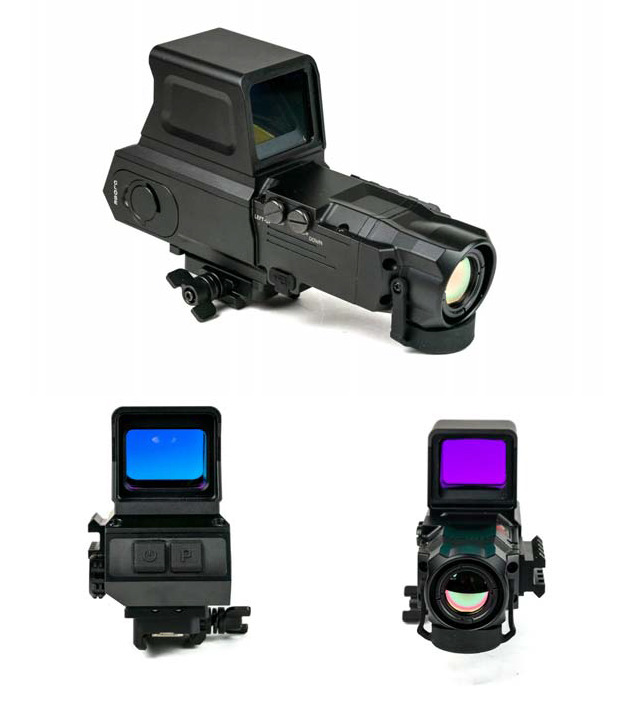 The C4I-FAL1934D thermal fusion holosight is a revolutionary thermal fusion sight that combines the speed of standard red-dots with instant
thermal overlay capability without a separate auxiliary device, providing rapid detection capability and enhancing situation awareness.

With a wide 34x25mm rectangular window that is larger than popular Eotech models and a high mounting base, the C4I-FAL1934D maximizes
situational awareness and allows a more natural "heads-up" and both-eyes-open shooting position.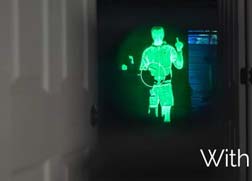 C4I-THERMO TX

THERMAL SIGHT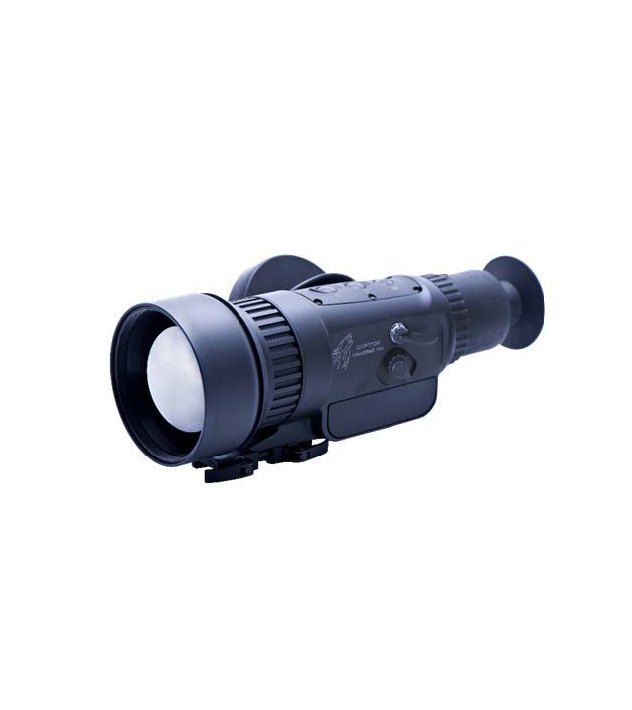 C4I-Thermo TX thermal imaging sight is specially designed for the military and law enforcements sniper teams for medium- and long-range target shooting. It is equipped with various features for ballistic corrections and exchangeable reticle designs.
Tactical and strategical surveillance

Field reconnaissance
NIGHT VISION MULTI PURPOSE BINOCULAR
C4I-SCU-IR

THERMAL BINOCULAR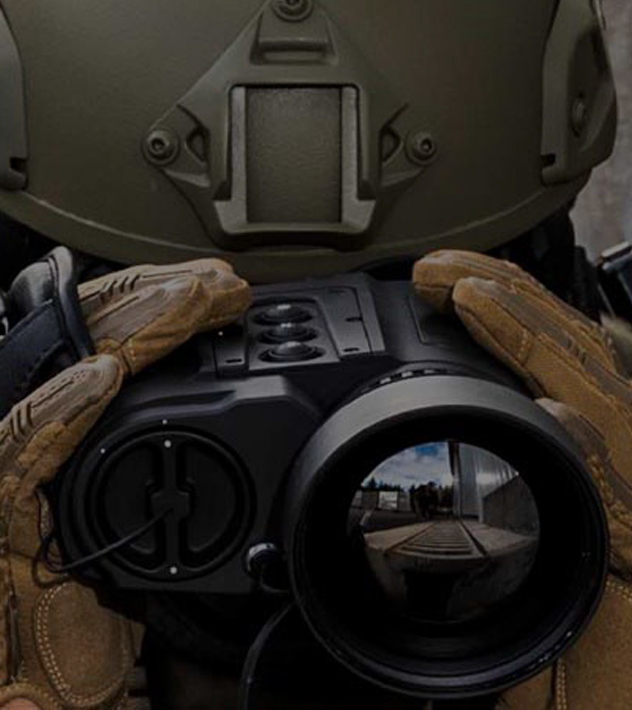 C4I-SCU-IR is a single channel uncooled thermal imaging binocular, designed especially for military and law enforcement personnel for
prolonged observation and reconnaissance.
allows target detection and recognition in completely passive mode on short and mid-range distances.

Integrated GPS for precise positioning of the device

Built-in Wi-Fi connection for remote wireless observation
C4I-TB-5OC

MULTI-FUNCTION THERMAL BINOCULAR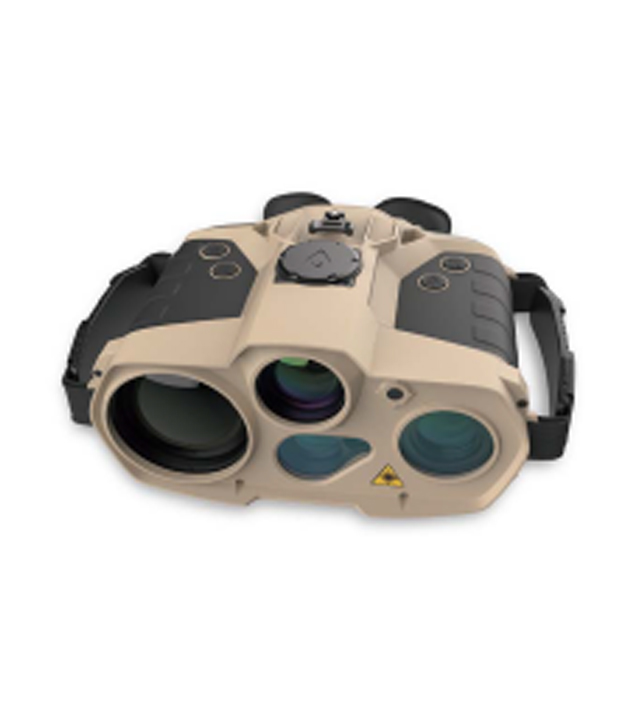 Five Optical Channels Multi-function Binoculars is a small intelligent observation device integrating infrared, low-light, visible light and laser. It has built-in location module, digital magnetic compass, and laser rangefinder.
Resolution:4.6 megapixels

Laser Rangefinder:
– Eye Safe:1535nm
– Max Measuring Range:≥6km
– Measuring Accuracy:2m
Dual-Eye Tactical Binocular Systems TB-QUAD4 Series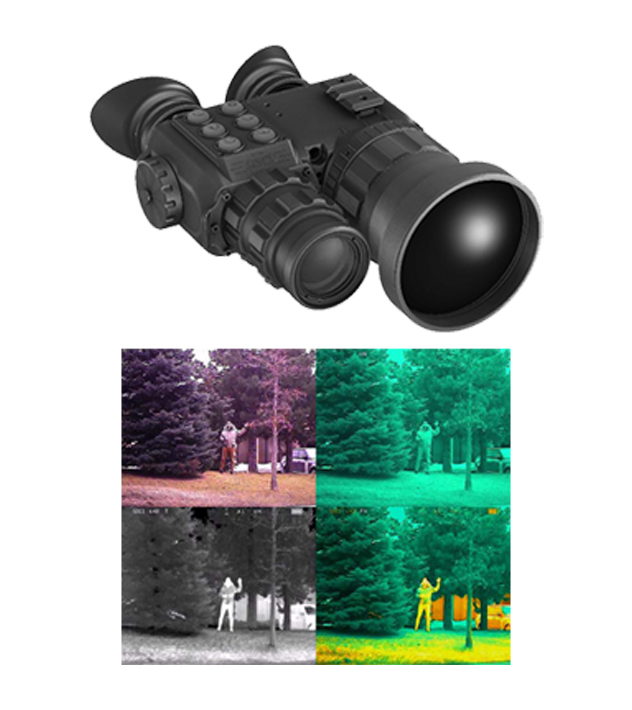 The TB-QUAD4 the series offres a dual-eye tactical binocular system with innovative fusion capabilites for long range surveillance and reconnaissance. It also includes the option capabilities of being hand-held or tripod-mounted.

TB-QUAD4 is available in three configurations with 50, 75, and 100mm objective lenses paired with matching lenses for the visible channel. Each model provides the optimal ratio of detection distance and situational awareness.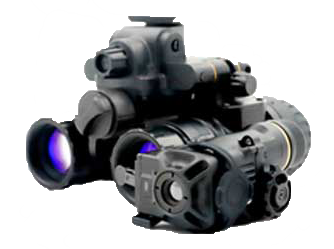 JC-TM Clip-on Thermal Imager is developed for the harsh environment that restricting the use of
I² and CCD night vision devices. As a thermal imaging enhancing attachment, it quickly upgrades your
existing device with the clip-on fusion function and multiple imaging modes. JC-TM can improve the
user's night vision awareness ability and ensure the absolute tactical advantage of prioritizing the
identification of potential targets.