JAMMERS
ANTI-DRONE JAMMERS
ANTI DRONE JAMMERS SOLUTIONS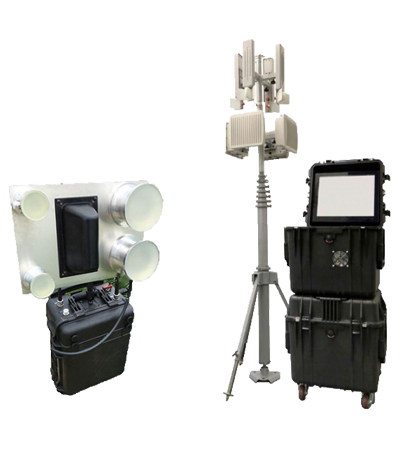 WIPE THE SKIES CLEAN. THE DRONE JAMMER DEPOWERS UNMANNED AERIAL VEHICLES AND SECURES YOUR PERIMETER, TRANSFORMING ANY FIELD BASE INTO A PROTECTED FORTRESS.
We are proud to present our latest development – the Drone Jammer. The fully automated reactive product provides a real-time, cost-effective drone detection and neutralization solution against the intrusion of drones.

Before we know it, our skies will be flooded with drones if current sales statistics are any indication. Every business can benefit by implementing drones, but in the wrong hands, they become a dangerous weapon. Drones spy, smuggle and attack without putting a perpetrator in harm's way.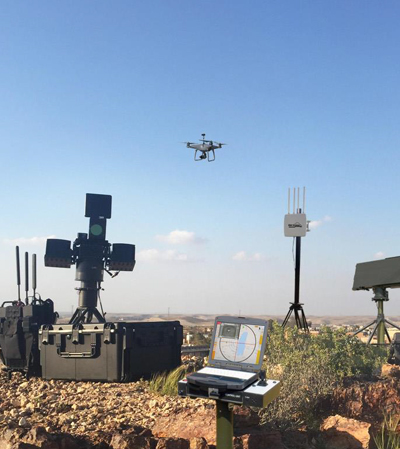 PROVIDE EFFECTIVE ANTI – DRONE & AIR DEFENSE SOLUTION
A state-of-the-art, highly effective, Combat-Proven Air Defense Solution against wide range of targets.

The System incorporates multiple sensors; Radar, E/O IR camera, and SIGINT RF Detector deliver a real-time Aerial Situation Picture with "0" false alarms.

The System enable effective Detection, Classification, Identification, Neutralization and Takes Over the Drones.

The System is compact and mobile, with Fast Deployment capability in the fixed strategic assets or in the temporary missions.

The System can combine "soft & hard" Solution adding Remotely Controlled Weapon System (RCWS) or MANPADS missiles against hostile UAV's.