A FULL LINE OF RADAR OPTIONS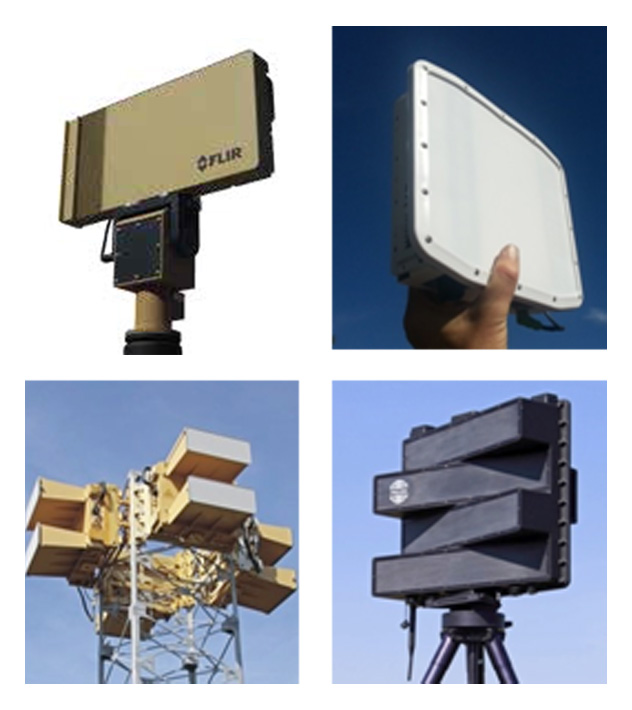 Surface Radars emit waves that refract off of the ground or the sea, and are reflected, not only by Objects Of Interest (flying objects, ships, vehicles), but also by a large amount of noise and clutter (reliefs of land, buildings, vegetation …) or sea (waves, spray …).
This ground or sea clutter, and the low speed of movement of Surface Radars, distinguishes them from Airborne or Space Radars.
The result is different design choices are required, even if the following basic principles are the same:

Emission of an electromagnetic wave

Reflection of waves on targets of interest and on the environment

Reception of reflected waves, the "echoes"

Processing to separate and distinguish targets of interest from background noise and other echoes

Summary presentation of results to an operator or control center.

FMCW and/or DOPPLER RADAR

Short, Middle & Long Range Distance detection

Designed specifically for security applications :
– Fully autonomous
– Geolocation for slew-to-cue

All Radars are interoperable
– TCP/IP solution
– Complete Integration on mast, trailers, vehicles…
– R = 150, 350, 850, 1200, 2500, 5000, 7500, 10 000 meters