Bachmann Modular Shelters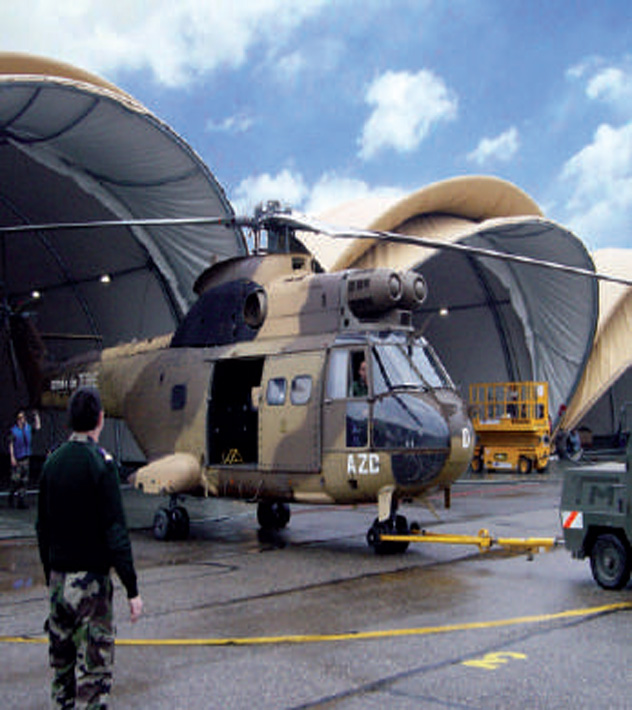 An all-curved textile architecture
Designed for a permanent or semi-permanent installation, our P-Range modular shelters can be anchored to a levelled concrete platform or selfballasted
through steel/concrete blocks or water tanks. These structures can be equipped with a constant humidity control system to minimize the aging process of the sheltered material whilst reducing electricity consumption. This system is complemented by the use of a special PVC coated, fire-retardant fabric (1050 g/m²) that is highfrequency welded together for optimal waterproofing. Access is made possible through 1 or 2 fully opening gables or via roll-up doors (4.50 m x 4.50 m). These shelters can be packed in 20′ containers or on aircraft pallets. Worldwide service and assistance are provided by our specialized technicians.
Resistance of materials to extreme weather conditions and sustainability of the unit.

Great modularity / High adaptability.

Installation on a levelled platform, without specific preparation of the ground.

Optimized packing into ISO 20′ containers.