Jammers
COMMUNICATION JAMMER
COMMUNICATION JAMMER SOLUTIONS
GPS JAMMER MT-JAM1200 1200W Output Power/Band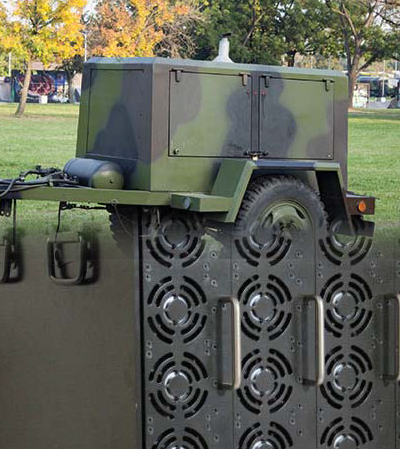 The MT-JAM1200 is a vehicle mounted very high power jammer designed for blocking satellite communication.
The MT-JAM1200 is using state-of-the art technology for maximum performance.
The unit is controlled by Microprocessor for DDS programming and uses unique modulation technique based on mixed signal for maximum jamming efficiency.
Each module of MT-JAM1200 transmits unique noise signal, which create a "firewall" between satellite and its receivers.
Systems have 3 modes of operation:
Sweep Mode
In this mode the MT-JAM1200 Jam the whole frequency bands at an ultra-fast speed continuous sweeping.
Spot Mode
In this mode the MT-JAM1200 Jam simultaneously up to 8 frequencies from the same or different band(s).
Band Specific
In this mode the MT-JAM1200 Jam specific band or bands from the 5 available bands.
Designed to block satellite communication

Output power up to 1,200W per band

Modules of Jammer operates separated

Separate switch ON/OFF and switch Operation Modes

Specific signal source per band for maximum jamming efficiency
JAM-DDS V/UHF HYBRID ELECTRONIC WARFARE SYSTEM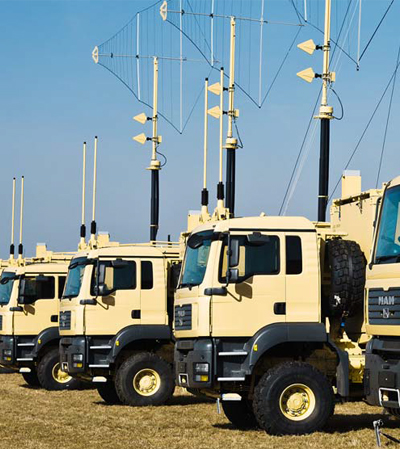 JAM-DDS has two type of control interface, GUI management system and Windows Base application workstation.
GUI management system which including activation, control and operation is carried out via a wired remote control unit, which could be installed in any desired place. The touch screen base embedded system can be operating super easy and fast respond to use in the field. The system can be easily fit in the rugged briefcase for transporation.
State-of-the-art highly efficient high power jamming system designed for Counter Terrorism applications and VIP protection.

Ultra-wideband frequency of 30-500MHz.

User-friendly operating software via laptop computer for Command & Control.

Total output power can be up to 800 to 4000 watt.

Integrated smart active cooling system to make sure the device working continuously.

With 4 sets of antennas to transmit jamming signals with best efficiency.