anti-riot & military equipments
Security Equipments & Anti-Riot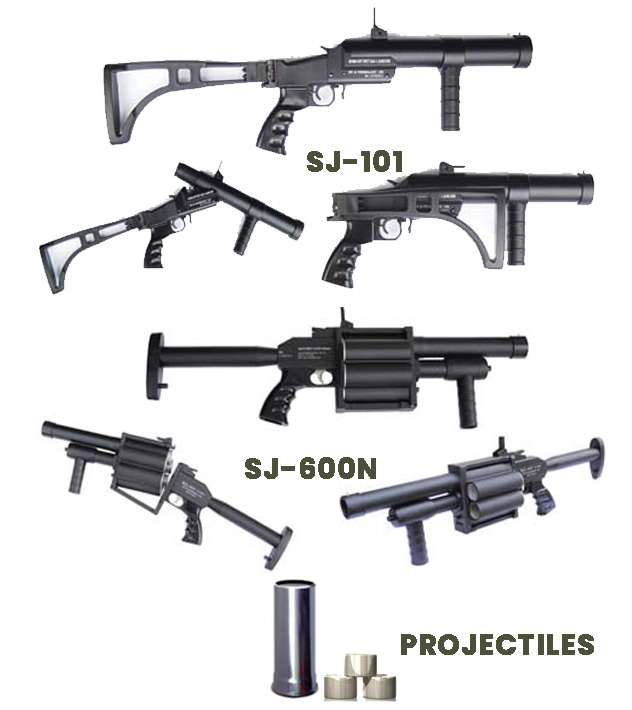 Alluminium Alloy

38mm CS Cartridges, Rubber ball Cartridges, Illumination Cartridges, Sound Cartridges, Smoke Cartridges
SJ-600N Multiple launcher – 6 Rounds
Alluminium Alloy

38/40mm 6 Rounds – Revolver type launcher SJ-600N
About 200M (depends on the ammunition)
38mm CS tear gas cartridge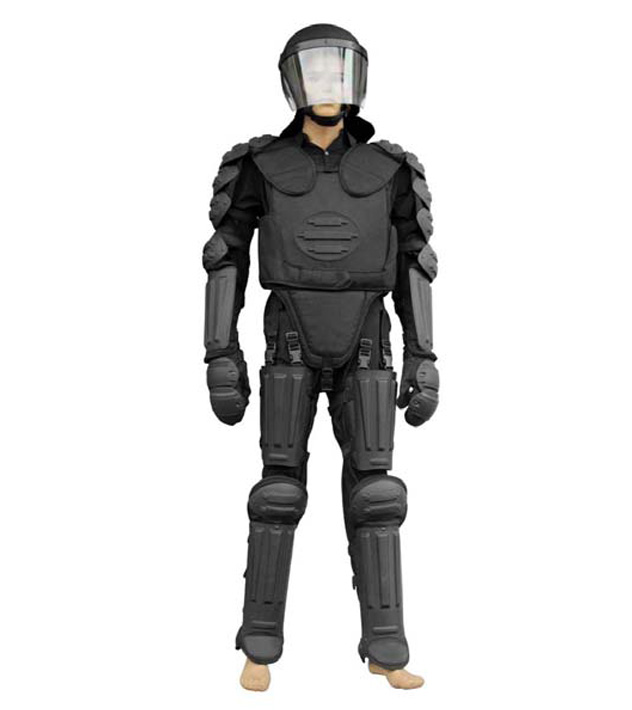 Ergonomical design,which supplies the whole body with good protections including: upper body protector ,shoulder protector, arm protector, wrist protector ,thigh protector, leg armor and foot protector.

There are ajustable hook and loop military belt to attach each parts of the suit ,so it's easy to put on and take off.

Soft amd innocuous material Suit, shock absorption foam.

Innovative structure,good riot control performance,smooth and comfortable,large protection area,simple operation,etc.
STUN TRAINING C4C100

ELECTRONIC CONTROL TRAINING VEST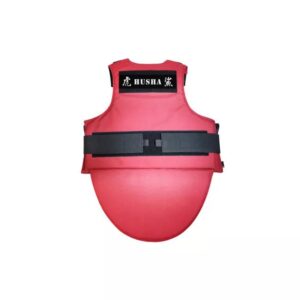 C4C100 Electronic Control Training Vest is a new type of training clothing designed for the simulation of electric shock, with the similar appearance as ordinary training vest. Flying probes of stun
guns cannot pierce through the vest but electric shock still works on the body. It can effectively
achieve the training effect while avoiding the problem of pricking the skin, greatly reducing the
psychological burden of trainers caused by stabbing.
STUN GUN C4X200P

DOUBLE SHOTS
SMART ELECTRONIC CONTROL DEVICE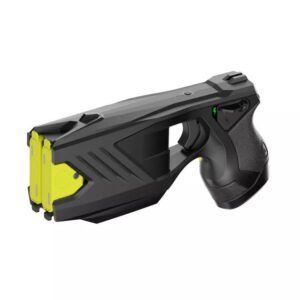 C4X200P is designed to stop violent and illegal activities of individual, while it has no mortal effect
to the suspect. Ideally to be used for patrols on the streets and in traffic stations,hospitals, courts of
justice, prisons, etc

SAFE to use: Proven non-mortal to the suspect

FAST to use: Effective to control the suspect immediately; An immediately available
back-up shot in case missing the first shot

EASY to use: Stun the suspect in close range or in a distance by pulling trigger;
Dual laser aiming
C4DSJ-H9 4G
SMART BODY WORN CAMERA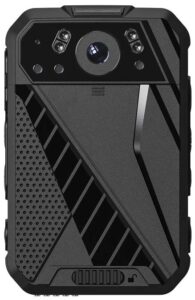 4G Full Netcom Efficient Transmission. Support all major communication operators in the whole network. Backward compatible with the entire network 2G/3G, to achieve high-speed data link transmission. Real-time video return. The 16-channel video in the background is displayed at the same time, and the scene situation can be obtained at any time. GPS+BEIDOU. Dual-mode real-time positioning. The back-end management platform can be clearly positioned. The specific location and historical