Electronics
ELECTRONIC WARFARE
ELECTRONIC WARFARE
ELECTRONIC WAREFARE SYSTEMS
ELECTRONIC WAREFARE
SYSTEMS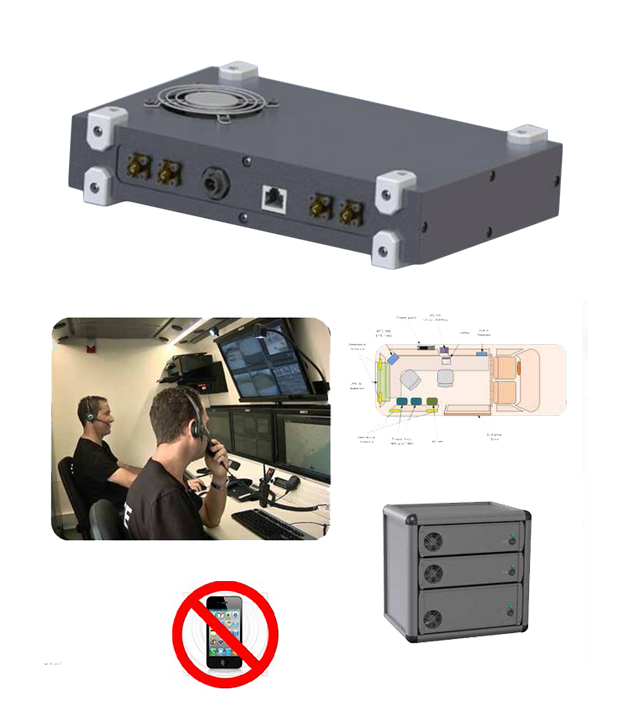 GSM / UMTS / LTE IMSI / IMEI PORTABLE SDR-BASED CATCHER
All-in-one box: switch between GSM, UMTS, LTE operation modes in a single click.

Capable of broadcasting up to 2 cells with independent parameters simultaneously

Detects GSM, UMTS and LTE mobile phones and collects their identities

Collects IMSI, IMEI and TMSI identities of registered subscribers.

Displays phone model, country of origin and network provider.

Detect target's exact location using directional finder.

Selectively forces mobile phones to GSM or UMTS operation mode.

Selectively blocks communication of mobile phones.

Detects actual target's identity using "target correlation" method.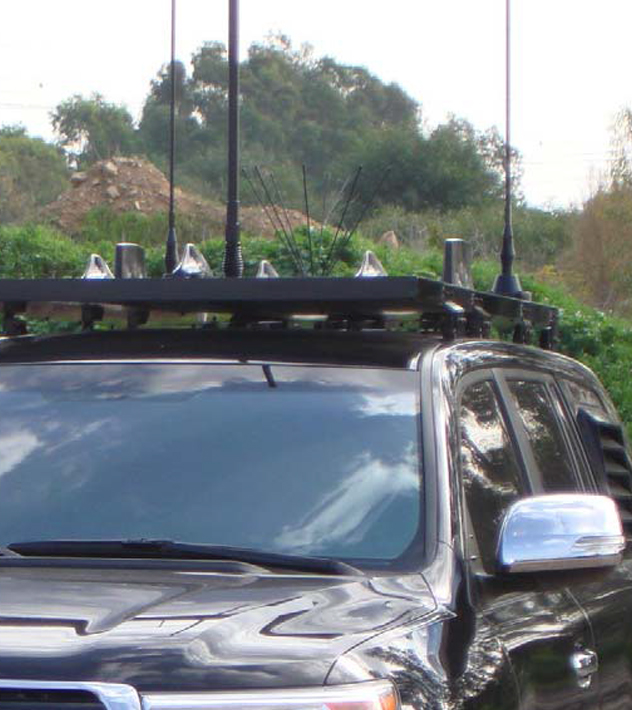 CONVOY PROTECTION 1750Watts
Increase total RF power up to 1750 Watt.

Increased total EIRP power up to 5500 Watt

Upgraded jamming signal source to provide utmost efficiency

Double power source: High power (7KW) DC alternator and high capacity batteries

New design of modular ALL-IN system construction with totally upgraded RF power amplifier modules with built-in protection against high VSWR. over-burning, over-current, and over voltage

Additional high efficiency active "smart" cooling systems dedicated to the jamming system unit

New antenna design and configuration with increased gain to enhance neld coverage which installed on the easy replaceable metal roof panel.

Full vehicle RF shielding and EMI protection.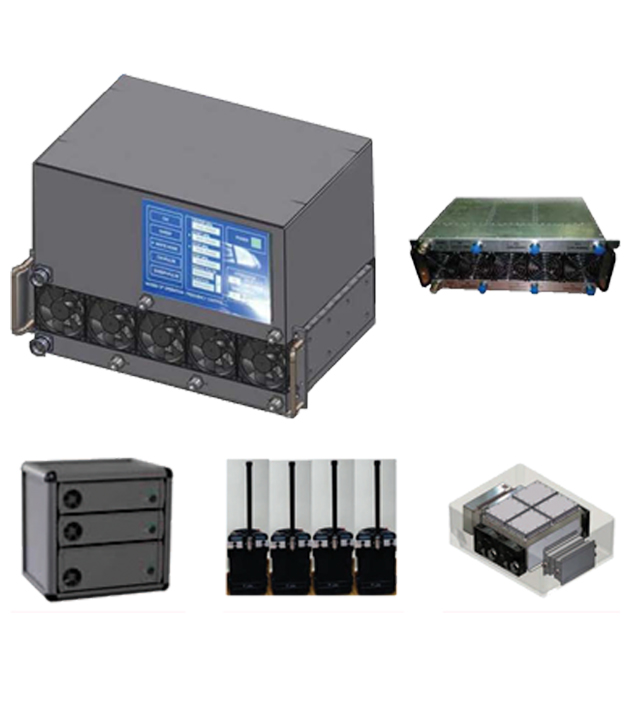 VHF/UHF 30-500MHz Programmable
JAM-DDS Includes 4 independent frequency bands (30-90MHz, 90-180MHz, 180-350MHz, 350-500MHz) each with its own power amplifier module and antenna resulting in faster wideband scanning, very good receiver sensitivity for each band, higher gain than normal antennas providing precise jamming and multi-waveform countermeasures.

JAM-DDS The maximum RF output power for each module is 200W offering a total RF output power of 800W. The system offers very fast jamming rates of 40ns/Channel providing continuous and simultaneous coverage, for all the RF communication frequencies between 30MHz to 500MHz without losing RF power.

Adopting the latest jamming technologies, JAM-DDS features an ultra-high RF transmission power of 800 watts, providing effective jamming capabilities over a large coverage area.

JAM-DDS The system can be incorporated into various configurations including a ruggedized rack or as a portable jammer module utilizing a rugged briefcase with individual frequency bands.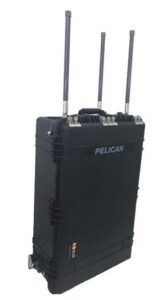 IMSI CATCHER AND INTERCEPTION SYSTEM
C4I's FALCON500 is an IMSI catcher and interception system, designed to
collect cellular phones identities off the air, operating in GSM, identified predefined
target Mobile Phone by their IMSI number and intercepting voice and text
communication.

The FALCON500 use man in the middle technology, acting as a bridge between target
mobile phones at the coverage area and the real service provider cellular network.

The FALCON500, can be quickly deployed and ready to run in just few minutes. Predefined targets by IMSI and/or IMEI numbers, voice and text activity can be intercepted and recorded.